How to Prep for Your Laser Hair Removal Session in Asheville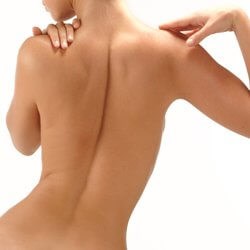 Laser aesthetics is $580 million business, and for good reason. Not only can lasers help you with skin imperfections, but you can also help keep unwanted hair at bay with a laser skin treatment.
If you're getting laser hair removal in Asheville, there are a few things you'll want to do before you begin. These steps help your skin get ready so that when you get the treatment, your skin remains smooth, moist and healthy.
Read on for a few of our top tips on getting your skin ready for your laser hair removal session.
What is Laser Hair Removal?
Before undergoing the procedure, it is important you know what you signed up for. Laser hair removal is the process of sending a pulse of light into your hair follicle to destroy it. Effectively, this means that the area the laser treats will be hair free for the rest of your life.
This doesn't mean the hair will never grow back, but the treatment can be done again. The procedure will help you drastically reduce the amount of shaving, waxing or plucking you'll have to do. It may even eliminate the need for it to continue to be part of your routine at all.
Stay Out of the Sun
Before you have laser hair removal, you need to stay out of the sun for six weeks. Because of this rule, it is best to get your laser hair removal done before summer and while you're still preparing for it.
Sun exposure can make the process less effective and can up the risk of complications after you've had it. A sunburn or irritated skin can make the process almost impossible.
A tan can also increase the risk of discoloration occurring after the treatment.
Don't Pluck, Wax or Use Electrolysis
You can shave your legs or the area you'll have the hair removed from, but you shouldn't pluck, wax or use electrolysis for four to six weeks before you have laser hair removal.
If you do engage in these activities, it will rip the hair out by its roots. The laser treatment stops the hair growing at its root, so you'll be unable to have that particular hair treated.
Stop Bleaching Your Hair Before Laser Hair Removal
The laser hair removal process targets the pigment of the hair follicle, and therefore it cannot be performed on blonde, grey or light red hair. If you bleach your hair where you will have the laser removal, the process will be a lot less effective.
You should stop bleaching the area four to six weeks prior to having laser hair removal.
Avoid Certain Creams and Products
Before you have laser hair removal done, ask your doctor if there are any creams you should avoid putting on the area. You may be asked to cease doing so for a few days or weeks prior to the treatment and then a few days to weeks afterwards.
Many anti-aging creams contain alphahydroxy acid, salicylic acid or benzoyl peroxide, all of which can irritate the skin and cause further problems once you've had the laser hair treatment.
Avoid Certain Medications
Before you have your laser hair removal treatment, talk to the clinic about any medications you may be taking orally. Some medications, especially those used to treat autoimmune disorders, can have a negative effect on the skin. Taking these medications before or after treatment can cause adverse effects on the skin.
If you absolutely need a medication your doctor advises you not to take before having laser hair removal, you should consult with your doctor or specialist who oversees the medication. Discuss with him or her whether cessation of the medicine for a few days is advisable, or if you should, instead, not have laser hair removal performed.
Clean Your Skin
Before you have laser hair removal, you'll want the area to be free of lotions, cosmetics or deodorant. Wipe your skin down with water and a wash cloth, and dry it thoroughly. The technician may go over the area another time to ensure that it is perfectly clean and does not have any leftover residue.
Wear Loose Clothing
After you have the treatment performed, you may feel uncomfortable for a while. This is because the laser hair removal can irritate your skin. Some clinics may give out topical medication to help ease some of the pain.
You'll want to wear loose fitting closing that won't irritate your skin any more than it already is. You'll also want to ensure that you don't get the topical cream all over your clothing, so wear something that is billowy and breezy.
Shave Before Your Visit
Your doctor will tell you to shave the area you will have the laser hair removal prior to your visit. This is because longer hair can make the process even more painful. After a shave, the hair follicles are visible, but the hairs will be mostly eliminated.
Take Any Medication the Doctor Prescribes
Aside from refraining from taking medications that can irritate the skin, your doctor may prescribe antibiotic or antiviral medication before your appointment. You will receive instructions on how to take it, but make sure that you follow the routine the way the doctor prescribed. This can help prevent infection or further issues down the line.
Being Prepared for Laser Hair Removal
The pain you'll experience with laser hair removal will depend on your skin and where the removal is on your body. Some areas of your body are naturally more sensitive than others.
However, you shouldn't be too afraid, as thousands of people have successful laser hair removal done each year. While it may be a little bit uncomfortable, many believe it is worth it for not having to deal with hair removal themselves.
With proper planning, you'll be ready for your laser hair removal in Asheville.
Visit our website for more information on cosmetic procedures and those that we perform at our office.