Spider veins (also known as telangiectasia) are usually red, purple, or blue, and may become easily visible through the skin as they grow. They can be caused by a variety of reasons, including genetics, obesity, hormonal changes, certain medications, blood clots, and some medical conditions. No matter how they are formed, spider veins can be painful and make sufferers feel self-conscious. At Surgical Specialists of Carolina in Asheville, NC, Dr. Jerimiah Mason performs sclerotherapy to help reduce or eliminate the appearance of spider veins on the face and body. Sclerotherapy is a minimally invasive treatment, with no recovery period required. Schedule a consultation with Surgical Specialists of Carolina to learn more about nonsurgical spider vein treatment.
Reviews
"TempSure Envi is Amazing! - I am in my late 30s and starting to feel like my face is sagging. I heard about tempsure envi and decided to give it a try. Wow! I am generally very pessimistic about these types of treatments but afterwards, I was shocked. My lines on my forehead were about 50% smoother, the skin around my eyes felt tighter, and my face just GLOWED. Its only been a few weeks, but I still see the benefits, and..."
- L. /
RealSelf /
Nov 07, 2018
"Great Laser Service - I was nervous for my laser hair removal, but Rachel has been comforting and kind. She continually checks in with you to ensure the treatment is as painless as possible. Rachel is up front about the risks as well as recommended prep and aftercare, and she offers her honest opinion about what results to expect and when."
- N. /
RealSelf /
Nov 05, 2018
"Went to get eyebrow wax and then tented by Rachael she is so professional and great and her job I recommend her to all you"
- M.H. /
Facebook /
Aug 01, 2018
"Amazing Staff - Went for my 1st Laser Hair Removal and Rachel was amazing! She was very thorough in explaining the procedure before and during. I was a little nervous at 1st, but, she made me feel comfortable.Dr. Mason has a wonderful staff and beautiful office. Highly recommend!"
- B. /
RealSelf /
Jul 24, 2018
"Rachel is so pleasant and does a wonderful job with my treatments. She's great at putting me at ease, is very thorough, and makes me feel comfortable. Beautiful facility, also."
- J.B. /
Facebook /
Jul 01, 2018
Previous
Next
Sclerotherapy is best for patients who have small to medium blood vessels that are visible through the skin of their face and body. These spider veins are typically most prominent on the thighs and lower legs, so you may avoid wearing shorts, swimsuits, or other clothing that don't cover your spider veins. Sclerotherapy patients should be in good general health before their treatment to avoid complications or reactions. Patients should not be pregnant or have a history of blood clots.
Sclerotherapy can be performed in one of our treatment rooms quickly and without any anesthesia. The spider veins are identified and the skin is sanitized with alcohol. A fine gauge needle is inserted into the vein followed with the sclerosing solution. The needle is then removed and pressure will be applied to the injection site to stop any minor bleeding. This process can be repeated until all spider veins have been treated.
After sclerotherapy, you can leave and resume all normal activities. You may notice some mild redness, bruising, or swelling in the treated areas, but this should subside naturally. Compression garments are recommended by Dr. Mason to help blood circulation after your treatment for faster, better results. It may take some time for the sclerosing solution to work, but the treated veins should eventually shrink, turn white, and then fade or disappear. You may need two or more treatments to achieve optimal results, but most patients are pleased with their improvements after just one treatment.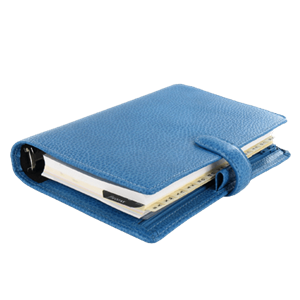 The branching spider veins on your face and body can be frustrating as they grow over time, so learn more about sclerotherapy at Surgical Specialists of Carolina in Asheville, NC to eliminate the problem. Board-certified surgeon Dr. Mason can help you create a custom treatment plan with sclerotherapy and other cosmetic services that will help you look and feel your best.
Related Procedures