Varicose veins can be painful, unsightly, and can cause extreme discomfort to those who suffer from them. Thankfully, there are options to treat and significantly reduce them. Endovenous ablation is a common procedure used to treat varicose veins. This treatment uses laser or radiofrequency technology to cauterize and close the varicose veins. Though it can be done for cosmetic purposes, endovenous ablation primarily treats the common symptoms associated with varicose veins, such as aching, swelling, skin irritation, skin discoloration, and inflammation. Dr. Jerimiah Mason of Surgical Specialists of Carolina in Asheville, NC is proud to offer the ClosureFast and ClariVein ablation procedures for his patients suffering from painful and uncomfortable varicose veins and venous reflux disease.
Reviews
"TempSure Envi is Amazing! - I am in my late 30s and starting to feel like my face is sagging. I heard about tempsure envi and decided to give it a try. Wow! I am generally very pessimistic about these types of treatments but afterwards, I was shocked. My lines on my forehead were about 50% smoother, the skin around my eyes felt tighter, and my face just GLOWED. Its only been a few weeks, but I still see the benefits, and..."
- L. /
RealSelf /
Nov 07, 2018
"Great Laser Service - I was nervous for my laser hair removal, but Rachel has been comforting and kind. She continually checks in with you to ensure the treatment is as painless as possible. Rachel is up front about the risks as well as recommended prep and aftercare, and she offers her honest opinion about what results to expect and when."
- N. /
RealSelf /
Nov 05, 2018
"Went to get eyebrow wax and then tented by Rachael she is so professional and great and her job I recommend her to all you"
- M.H. /
Facebook /
Aug 01, 2018
"Amazing Staff - Went for my 1st Laser Hair Removal and Rachel was amazing! She was very thorough in explaining the procedure before and during. I was a little nervous at 1st, but, she made me feel comfortable.Dr. Mason has a wonderful staff and beautiful office. Highly recommend!"
- B. /
RealSelf /
Jul 24, 2018
"Rachel is so pleasant and does a wonderful job with my treatments. She's great at putting me at ease, is very thorough, and makes me feel comfortable. Beautiful facility, also."
- J.B. /
Facebook /
Jul 01, 2018
Previous
Next
An ideal candidate for endovenous ablation may be anyone suffering from mild to moderate varicose veins, or some degree of leg swelling after being on their feet for extended periods of time. These patients often have significant venous reflux disease, a condition in which the superficial veins of the legs no longer prevent the backwards flow of blood back down into the feet upon standing. This leads to leg swelling, leg pain, and often varicose veins in the legs. The good news is that venous reflux can be identified with a simple ultrasound procedure, and treated with one of several minimally invasive techniques. Patients with more severe varicose veins (that can lead to blood clots) may instead choose to have an ambulatory microphlebectomy in order to remove them. The most common symptoms of venous reflux include skin irritation or sores, inflammation in the vein, swelling, severe aching pain, and skin discoloration. Prior to receiving treatment, Dr. Mason will discuss with you which treatment option may be the best to treat your symptoms.
Taking around one hour, endovenous ablation procedures are typically done under a local anesthetic that is injected around the problematic vein. Through a small puncture in the skin a catheter is inserted into the incision. Radiofrequency energy is then passed through the catheter, using an ultrasound as a guide. With the ClosureFast procedure radiofrequency is used to heat the vessel to make it close up. When performing the ClariVein procedure a very small wire spins inside the vein to cause the vein to shrink, and then polidocanol is injected into the vein to seal it shut. After the treatment, the area will be bandaged but no sutures are required. Then we place compression hose on the patient's legs, and a few minutes later they are out the door on the way home.
Following the procedure, the treated veins will begin to get smaller and eventually seal off. The patient will need to wear a compression stocking for a period of time suggested by Dr. Mason in order to help with bruising, tenderness, and prevent blood clots. Patients should be able to return to their normal daily activities following the treatment but should abstain from air travel or long periods of sitting. A follow-up appointment may be necessary for Dr. Mason to evaluate the success of the surgery or if patients are experiencing any abnormal symptoms after the procedure.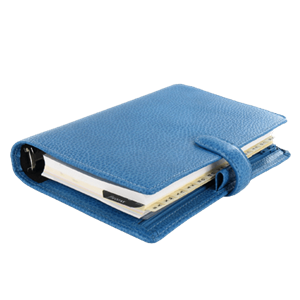 Treat Your Problematic Veins
While they tend to be unsightly, varicose veins can also cause severe pain and discomfort for those who suffer from them. Dr. Mason of Surgical Specialists of Carolina is committed to helping his patients alleviate this discomfort and help prevent future issues. If you are suffering from painful varicose veins or leg swelling, contact Surgical Specialists of Carolina and schedule your consultation today.
Related Procedures