Ambulatory microphlebectomy is a procedure to surgically remove surface varicose veins. Varicose veins are blue, fibrous-appearing vessels under the skin and they are often painful. Symptoms include fatigue, restless legs at night, heaviness in the leg, pain, aching, itching, throbbing, swelling, and a burning or cramping sensation. While there are sometimes less invasive forms of treatment available for smaller, less problematic varicose veins, they may not always be ideal to get rid of large, bulging surface veins. In these instances, an ambulatory microphlebectomy becomes the best treatment, as it physically removes the bulging vein through a tiny incision. At Surgical Specialists of Carolina in Asheville, NC, Dr. Jerimiah Mason performs an ambulatory microphlebectomy to remove lingering varicose veins that may be causing pain or are not aesthetically appealing. To learn more about an ambulatory microphlebectomy procedure, contact Surgical Specialists of Carolina to schedule your consultation.
Reviews
"Went to get eyebrow wax and then tented by Rachael she is so professional and great and her job I recommend her to all you"
- M.H. /
Facebook /
Aug 01, 2018
"Amazing Staff - Went for my 1st Laser Hair Removal and Rachel was amazing! She was very thorough in explaining the procedure before and during. I was a little nervous at 1st, but, she made me feel comfortable.Dr. Mason has a wonderful staff and beautiful office. Highly recommend!"
- B. /
RealSelf /
Jul 24, 2018
"Rachel is so pleasant and does a wonderful job with my treatments. She's great at putting me at ease, is very thorough, and makes me feel comfortable. Beautiful facility, also."
- J.B. /
Facebook /
Jul 01, 2018
"27 Year Old, Getting out of Depression, Wanted a Happy Boost - Dr. Jerimiah Mason of Surgical Specialists of Carolina performed my procedure 6 days ago. He was a pleasure and made me feel so comfortable and talked through everything he was doing and constantly made sure I was ok. He did a remarkable job on my upper and lower abdomen"
- B. /
RealSelf /
Jun 21, 2018
"Was just treated to a European Facial at Surgical Specialists of Carolina. Rachel did a amazing job! This is the most relaxed I've been since Feb 11th when I was first told I had cancer!! Thank you Dyanne Stribling Parker for the special treat and thank you Rachel for such a wonderful experience. My skin feels amazing!!"
- D.C. /
Facebook /
May 18, 2018
Previous
Next
Ideal candidates for an ambulatory microphlebectomy are individuals who are struggling with problematic, bulging varicose veins. If other procedures to treat the vein have failed, an ambulatory microphlebectomy might be the next best option. Instead of treating the vein, this procedure removes the problematic vein so that it cannot grow back. When you meet for a consultation with Dr. Mason of Surgical Specialists of Carolina, he will assess whether an ambulatory microphlebectomy is the right option for you.
An ambulatory microphlebectomy is done as an in-office procedure under a local anesthetic. Dr. Mason will start by making small incisions that do not typically require stitches afterward. He will then remove the vein entirely through the small holes. After the vein is removed, a bandage and/or compression stocking will need to be worn for an amount of time recommended by Dr. Mason.
Following the procedure, Dr. Mason may recommend a mild analgesia, such as Tylenol, for those who experience any swelling or discomfort. Some may see bruising, but typically patients can return to their normal daily activities the next day. Dr. Mason may request a follow-up appointment to ensure that everything is healing properly or if the patient is experiencing significant swelling, skin discoloration, or substantial scarring.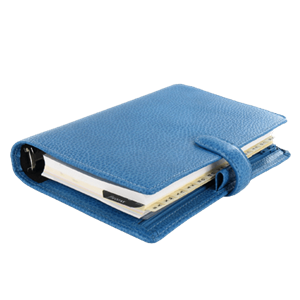 Eliminate Problematic Veins
Varicose veins can be painful and far from aesthetically appealing, but with an ambulatory microphlebectomy, the unsightly veins can be removed along with the discomfort that comes with it. Dr. Mason of Surgical Specialists of Carolina provides this procedure for patients struggling with problematic veins. If you are suffering from bulging varicose veins, contact our practice in Asheville, NC to schedule your consultation today.
Related Procedures