Over time, a hernia can develop when an organ or tissue pushes through the abdominal wall. It usually results in a large bump or bulge and can be extremely painful. The two common types of hernias are inguinal (occurs in the groin area) and umbilical (occurs in the belly button or abdomen area). At Surgical Specialists of Carolina in Asheville, NC, Dr. Jerimiah Mason is skilled in performing hernia repair surgery to eliminate a hernia and the pain associated with it. He utilizes advanced techniques to make the procedure less invasive and more effective in addressing the problem. When you contact Surgical Specialists of Carolina, our team will work diligently to get you a consultation as soon as possible.
Ideal candidates for hernia repair surgery are adults and children who are experiencing a painful hernia. Hernias can either be congenital or develop at any time when there is a natural weakness in the abdominal wall. Signs and symptoms of a hernia include:
A bulge or bump under the skin
Severe or continuous pain
Tenderness
Redness
Unusual pain when lifting heavy objects
Strain when using the restroom
Discomfort when sitting or standing for long periods at a time
There are two common approaches to hernia repair surgery: open or laparoscopic. During an open procedure, a 3 – 4-inch incision is made from the outside near the target area. The organ or skin is then placed back in its proper position and a small piece of surgical mesh is used to seal the tear or hole in the abdominal wall. With the laparoscopic method, a tiny telescope or laparoscope is inserted via a cannula in the treatment area. The device is also connected to a camera, allowing our surgical team to see the hernia on a video screen. Typically, three separate quarter-inch incisions are made so additional cannulas can be inserted to correct the bulge and abdominal tear.
A hernia repair surgery is an outpatient procedure. Typically after 1 – 2 hours, you will be cleared and released to go home. Soreness is common for the first 24 – 48 hours. You are encouraged to refrain from vigorous activity for the first week and should take things slow in the weeks that follow. You will return to our office after two weeks so we can check on your progress. However, if you have any questions regarding your post-op recovery, don't hesitate to call our office.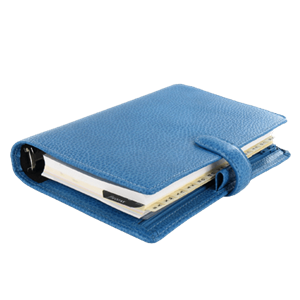 If you are experiencing pain in your abdominal or groin area and can see or feel a bulge, contact Surgical Specialists of Carolina to set up an appointment right away. Hernias should be treated early on to prevent further discomfort or more complex issues from arising. It is important to seek medical attention as soon as you notice symptoms occurring. Dr. Mason can help eliminate your pain and get you back on your feet in no time.
Related Procedures