The gallbladder is a small organ that works to store the bile produced by the liver. It can also drain waste from the liver into the small intestine. In some cases, bile material or deposits of cholesterol can build up and form gallstones in the body. If the gallstones then move into the ducts connecting the gallbladder and the small intestine, it can cause severe pain in the upper abdomen. Sometimes medication can help break down the gallstones, but they will most likely be produced again by the body. This is why Dr. Jerimiah Mason of Surgical Specialists of Carolina in Asheville, NC performs gallbladder removal surgery to eliminate the production of gallstones. While the gallbladder does serve some functions in the body, it is not an essential organ and can be removed with very few consequences.
Reviews
"Rachel is so pleasant and does a wonderful job with my treatments. She's great at putting me at ease, is very thorough, and makes me feel comfortable. Beautiful facility, also."
- J.B. /
Facebook /
Jul 01, 2018
"27 Year Old, Getting out of Depression, Wanted a Happy Boost - Dr. Jerimiah Mason of Surgical Specialists of Carolina performed my procedure 6 days ago. He was a pleasure and made me feel so comfortable and talked through everything he was doing and constantly made sure I was ok. He did a remarkable job on my upper and lower abdomen"
- B. /
RealSelf /
Jun 21, 2018
"Was just treated to a European Facial at Surgical Specialists of Carolina. Rachel did a amazing job! This is the most relaxed I've been since Feb 11th when I was first told I had cancer!! Thank you Dyanne Stribling Parker for the special treat and thank you Rachel for such a wonderful experience. My skin feels amazing!!"
- D.C. /
Facebook /
May 18, 2018
"The office staff are very friendly and helpful. The procedure I had done was laser hair removal. I was very impressed with the knowledge of the staff and the results I received from the first treatment. I would recommend them to anyone who is interested in laser hair removal."
- A.G. /
Yelp /
Mar 19, 2018
"Dr. Mason is the most caring doctor I've ever worked for. I love our beautiful office and the way in which are able to care for our patients being that we are independently owned and operated! All of our patients leave happy and are pleased in the service that they have been given! Give us a try...you can't go wrong!"
- D.P. /
Yelp /
Jan 19, 2018
Previous
Next
An ideal candidate for gallbladder removal may be someone who has continually experienced gallstones or someone who has not been able to get rid of gallstones with medication alone. Some common symptoms for identifying gallstones include sharp abdominal pain, nausea, vomiting, heartburn, indigestion, and bloating. There are also some factors that can make an individual more at risk for gallstones, such as being female, being overweight or obese, being over 60 years old, having a family history of gallstones, and taking certain medications.
Dr. Mason performs minimally invasive laparoscopic gallbladder removal surgery for his patients suffering from gallstones. The procedure will be performed under general anesthesia and Dr. Mason will begin by making four small incisions in the abdomen. The laparoscope and removal tools will be guided through the incisions and the gallbladder will be removed through the incisions as well. After the removal, stitches will be required to close the wounds.
Following the procedure, patients may experience some abdominal pain or diarrhea. Full recovery typically takes about two weeks, but Dr. Mason will instruct you on when you can return to normal daily activities. Any other aftercare instructions will be provided after the procedure. During your follow-up appointment, stitches will be removed and Dr. Mason will assess your recovery and success of the procedure. Laparoscopic procedures tend to allow for less scarring and a quicker healing time overall.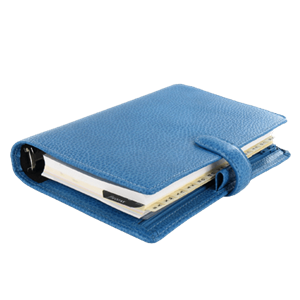 Say Goodbye to Gallstones
Gallstones can be extremely painful and debilitating for those who suffer from them. Thankfully, there is an option for eliminating the painful symptoms caused by gallstones and preventing them from occurring in the future. Dr. Mason of Surgical Specialists of Carolina is proud to offer treatment options for his patients to eliminate gallstones. If you are experiencing symptoms associated with gallstones and think that gallbladder removal may be the best option for you, contact our practice today to schedule your consultation.
Related Procedures