The colon and rectum can be affected by various diseases that can be painful and disrupt an individual's quality of life. Similarly, colon cancer is one of the most abundant and fatal forms of cancer in the United States. For these reasons, it is important to seek medical attention if you notice any abnormalities with the function of your colon or rectum. Dr. Jerimiah Mason of Surgical Specialists of Carolina in Asheville, NC performs multiple surgical procedures to help patients with colon/rectal disease and colon cancer. He also performs colonoscopy procedures to help diagnose the issue with the colon or rectum. This procedure uses a long, thin tube attached to a camera to view the interior of the colon. The health of your colon and rectum is beneficial to the health of the rest of your body, which is why Dr. Mason is committed to diagnosing and treating these issues so his patients live more comfortably.
Reviews
"Rachel is so pleasant and does a wonderful job with my treatments. She's great at putting me at ease, is very thorough, and makes me feel comfortable. Beautiful facility, also."
- J.B. /
Facebook /
Jul 01, 2018
"27 Year Old, Getting out of Depression, Wanted a Happy Boost - Dr. Jerimiah Mason of Surgical Specialists of Carolina performed my procedure 6 days ago. He was a pleasure and made me feel so comfortable and talked through everything he was doing and constantly made sure I was ok. He did a remarkable job on my upper and lower abdomen"
- B. /
RealSelf /
Jun 21, 2018
"Was just treated to a European Facial at Surgical Specialists of Carolina. Rachel did a amazing job! This is the most relaxed I've been since Feb 11th when I was first told I had cancer!! Thank you Dyanne Stribling Parker for the special treat and thank you Rachel for such a wonderful experience. My skin feels amazing!!"
- D.C. /
Facebook /
May 18, 2018
"The office staff are very friendly and helpful. The procedure I had done was laser hair removal. I was very impressed with the knowledge of the staff and the results I received from the first treatment. I would recommend them to anyone who is interested in laser hair removal."
- A.G. /
Yelp /
Mar 19, 2018
"Dr. Mason is the most caring doctor I've ever worked for. I love our beautiful office and the way in which are able to care for our patients being that we are independently owned and operated! All of our patients leave happy and are pleased in the service that they have been given! Give us a try...you can't go wrong!"
- D.P. /
Yelp /
Jan 19, 2018
Previous
Next
There are multiple symptoms that can help identify a problem with the colon or rectum. The most common include:
Abdominal pain
Diarrhea or constipation
Bloody stool
Narrow stools
Fatigue
Unintended weight loss
Prior to any procedure, Dr. Mason will hold a consultation with the patient to talk about the procedure and its effects on the body and bodily functions. Dr. Mason performs three minimally invasive surgeries for the colon and rectum, such as:
Colectomy: In this procedure, part or all of the colon is removed. It is typically performed for patients who have early stage colon cancer, but it can also be performed to treat a number of colon diseases, including diverticulitis, Crohn's disease, and ulcerative colitis.
Colostomy: This is performed when part of the colon needs to be removed or needs to heal. For this treatment, the patient's colon is pulled through a small incision made in the abdomen. It can be performed for a number of reasons, such as a birth defect or colon cancer.
Rectopexy: For this procedure, new support is provided to the rectum to secure it into place. Reasons for this surgery could be anything from multiple childbirths to a rectal prolapse.
The recovery time for patients will depend on which procedure was needed for treatment. Dr. Mason performs these procedures laparoscopically to allow for a quicker healing time and less scarring. Following a procedure, patients will need to attend regular visits with Dr. Mason and they may also need to receive regular colonoscopies to assess the colon and rectum.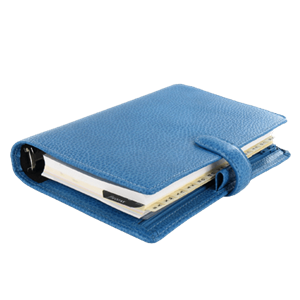 Restoring Your Colon Health
The health of your colon and rectum are important to the overall health of your body and its functions. At Surgical Specialists of Carolina, Dr. Mason performs procedures to restore the health of your colon and rectum. If you are experiencing any symptoms of a colon or rectal disease, contact our office to schedule a consultation and get one step closer to overall improved health.
Related Procedures