Acid reflux occurs when stomach acid irritates the esophagus, causing a burning sensation in the chest. There are several lifestyle factors that can lead to acid reflux, such as eating certain acidic foods, being overweight, pregnancy, smoking, drinking certain beverages, and some medications. While the first treatment for acid reflux is to change your diet or habits that may be causing irritation, it may not always be effective in eradicating the problem. In more severe cases, acid reflux may cause vomiting, weight loss, constant hiccups, and irritation in the throat that makes it difficult to swallow. In these instances, a surgical approach to treatment may be necessary. At Surgical Specialists of Carolina of Asheville, NC, Dr. Jerimiah Mason performs a laparoscopic surgery called Nissen fundoplication for patients with severe acid reflux. This surgery works by wrapping the upper part of the stomach around the bottom of the esophagus.
Reviews
"Rachel is so pleasant and does a wonderful job with my treatments. She's great at putting me at ease, is very thorough, and makes me feel comfortable. Beautiful facility, also."
- J.B. /
Facebook /
Jul 01, 2018
"27 Year Old, Getting out of Depression, Wanted a Happy Boost - Dr. Jerimiah Mason of Surgical Specialists of Carolina performed my procedure 6 days ago. He was a pleasure and made me feel so comfortable and talked through everything he was doing and constantly made sure I was ok. He did a remarkable job on my upper and lower abdomen"
- B. /
RealSelf /
Jun 21, 2018
"Was just treated to a European Facial at Surgical Specialists of Carolina. Rachel did a amazing job! This is the most relaxed I've been since Feb 11th when I was first told I had cancer!! Thank you Dyanne Stribling Parker for the special treat and thank you Rachel for such a wonderful experience. My skin feels amazing!!"
- D.C. /
Facebook /
May 18, 2018
"The office staff are very friendly and helpful. The procedure I had done was laser hair removal. I was very impressed with the knowledge of the staff and the results I received from the first treatment. I would recommend them to anyone who is interested in laser hair removal."
- A.G. /
Yelp /
Mar 19, 2018
"Dr. Mason is the most caring doctor I've ever worked for. I love our beautiful office and the way in which are able to care for our patients being that we are independently owned and operated! All of our patients leave happy and are pleased in the service that they have been given! Give us a try...you can't go wrong!"
- D.P. /
Yelp /
Jan 19, 2018
Previous
Next
In cases of severe acid reflux, the patient may experience a variety of symptoms, including:
Heartburn
A dry cough
Difficulty swallowing
A sore throat
Regurgitation
Severe bloating
Bloody vomit or stool
Dr. Mason uses a laparoscopic technique to perform a fundoplication procedure. This helps the procedure to be less invasive with minimal scarring. A few small incisions will be made in the abdomen, then Dr. Mason will laparoscopically wrap the upper part of the stomach around the bottom of the esophagus. This procedure also helps to support the lower esophageal sphincter, which is a circular muscle found between the esophagus and the stomach. The incisions will need to be closed with small sutures once the procedure is complete.
With laparoscopic surgery, patients can expect less recovery time following the procedure. The entire recovery process can take anywhere from two to three weeks. Some patients may need to continue to take medication to subside acid reflux post surgery, but in many cases, most report no signs of any acid reflux symptoms following the procedure. Patients may also need to attend a follow-up appointment after their procedure so Dr. Mason can ensure the incisions are healing correctly and the patient is not experiencing any uncommon side effects.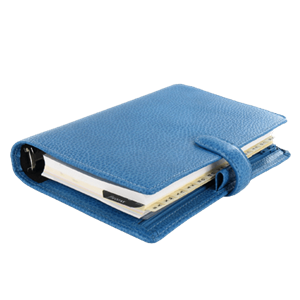 Cure Acid Reflux for Good
Acid reflux causes pain and discomfort to many of its sufferers. Thankfully, there is a procedure to eliminate acid reflux and the unpleasant side effects. Dr. Mason of Surgical Specialists of Carolina works to help his patients alleviate the symptoms of acid reflux through a surgical option. If you think this may be the procedure for you, contact Surgical Specialists of Carolina to schedule your consultation today.
Related Procedures