Using sterile, gold-plated needles combined with carefully controlled radio frequency energy, Vivace RF microneedling helps to reduce pore size, wrinkles, and stretch marks on the skin. It is a newer treatment option for patients looking to make their skin on their face, neck, and body appear more youthful and smooth. It can also help with the appearance of acne by reducing the skin's oil levels. Dr. Jerimiah Mason at Surgical Specialists of Carolina in Asheville, NC performs Vivace RF microneedling to treat a wide array of skin issues that his patients may be facing. He is able to tailor the treatment to the needs of each individual by changing the size, depth, and flexibility of the needle used. To learn if Vivace RF microneedling is right for you, contact our practice to schedule a consultation.
Reviews
"TempSure Envi is Amazing! - I am in my late 30s and starting to feel like my face is sagging. I heard about tempsure envi and decided to give it a try. Wow! I am generally very pessimistic about these types of treatments but afterwards, I was shocked. My lines on my forehead were about 50% smoother, the skin around my eyes felt tighter, and my face just GLOWED. Its only been a few weeks, but I still see the benefits, and..."
- L. /
RealSelf /
Nov 07, 2018
"Great Laser Service - I was nervous for my laser hair removal, but Rachel has been comforting and kind. She continually checks in with you to ensure the treatment is as painless as possible. Rachel is up front about the risks as well as recommended prep and aftercare, and she offers her honest opinion about what results to expect and when."
- N. /
RealSelf /
Nov 05, 2018
"Went to get eyebrow wax and then tented by Rachael she is so professional and great and her job I recommend her to all you"
- M.H. /
Facebook /
Aug 01, 2018
"Amazing Staff - Went for my 1st Laser Hair Removal and Rachel was amazing! She was very thorough in explaining the procedure before and during. I was a little nervous at 1st, but, she made me feel comfortable.Dr. Mason has a wonderful staff and beautiful office. Highly recommend!"
- B. /
RealSelf /
Jul 24, 2018
"Rachel is so pleasant and does a wonderful job with my treatments. She's great at putting me at ease, is very thorough, and makes me feel comfortable. Beautiful facility, also."
- J.B. /
Facebook /
Jul 01, 2018
Previous
Next
Vivace RF microneedling's unique handheld device uses variable-length, tiny gold-plated needles and radio frequency to penetrate your skin and increase the production of your body's natural collagen and elastin. The red RF energy stimulates collagen and the blue energy helps reduce oil production in your skin. The microchannels also allow us to introduce customized treatment serums to improve your results. Your skin will repair itself by dissolving and replacing damaged tissue. It is safe for all skin types and ethnicities.
You will be provided a topical anesthetic to apply to your skin 30 minutes prior to your treatment to keep you comfortable. We will then use a handpiece to open the skin's channels. Treatments take between 30 – 60 minutes and can be performed on all parts of the body due to the flexibility of the procedure.
These microscopic openings (also called "fractionated injuries") can stay open for 4 – 6 hours, which is the key to a successful outcome. Based on your desired results, we administer additional serums to rejuvenate your skin and promote healing. These serums contain growth factors, peptides, and anti-aging compounds to further invigorate your skin. This naturally tightens the skin and reduces the appearance of wrinkles and scars — leaving you with smoother, younger-looking skin.
How many treatments Do I need?
We generally recommend a series of three or more treatments, but this number will vary depending on your skin's condition and your goals. Treatments are usually spaced three weeks apart at our Asheville office. We will provide you with a treatment plan during your consultation.
For 72 hours prior to treatment, you should not use any Retin-A products and limit your exposure to the sun. Before the treatment, please make sure that your face is clean and free of makeup.
Click Below to View our Menu of Services
View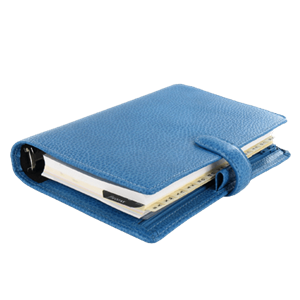 Related Procedures