Laser skin treatment is beneficial for reducing the look of fine lines, sun damage, dark spots, and hyperpigmentation on the skin. Similarly, it can be used to treat vascular lesions and other surface irregularities. It is a noninvasive, nonsurgical procedure that can create younger, smoother-looking skin. Dr. Jerimiah Mason of Surgical Specialists of Carolina uses Forte laser technology to help patients feel more confident about their skin. This innovative technology uses wavelengths of light to ignite the skin regeneration process and boost collagen production. Once the skin begins to heal, it will appear smoother and more even. At our Asheville, NC office, we will consult with you about the effects of laser skin treatment and decide if it is the right procedure for you.
Candidates for laser skin treatment may have a combination of concerns with their skin. Laser skin treatment works wonders with sun-damaged skin, splotchy red facial skin, visible facial blood vessels, freckles, hyperpigmentation spots, vascular lesions, enlarged pores, and fine lines and wrinkles. It can work deep within the layers of your skin to improve many of your concerns (especially sun spots and brown lesions) with little or no downtime. We can assess your skin to see if you are a candidate for laser skin treatment during a private consultation.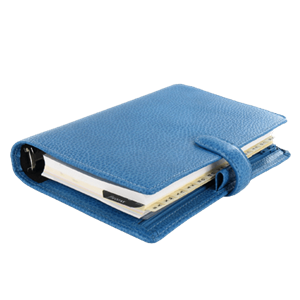 Plan Your Procedure
Procedure Recovery Location

Out-Patient
Contact Us
Laser skin treatment is performed inside our office during a short 20-minute visit. We will take you into our minor procedures room to perform your treatment. We will give you protective eyewear to shield your eyes from the laser and we will cleanse your face, dry it, and apply a cooling gel on the treatment area. The laser is administered with a handheld device that Dr. Mason will pass over your facial skin at the wavelengths needed for treatment (some areas will require more than other areas). Some patients report that this treatment does not hurt, while others say there is a slight stinging sensation. Once the treatment is over, your skin will be pink. Women may want to reapply their makeup to cover up the rosiness of their skin. There may also be some swelling.
There is no downtime associated with laser skin treatment. You will leave your appointment a little pink and swollen, but this will decrease as the day continues. We advise patients to keep a healing ointment on the skin's surface to help with irritation. It also helps to take an anti-inflammatory medication to help reduce swelling. Over the course of several days, the sun damage and other irregularities that rested under the skin will come to the surface and then begin to flake off. You may not see the best results from the first session, but your skin will gradually improve over time with several other sessions. Ideally, we recommend approximately 3 – 6 treatments spaced monthly. It's very important to keep your skin protected from the sun at all times after receiving a laser skin treatment.
We invite you to learn more about this procedure by calling Surgical Specialists of Carolina and scheduling a consultation. With laser skin treatment, we can go deep within the layers of your skin to help bring back your bright glow and a clear complexion.
Related Procedures